Siemens solution partner certificate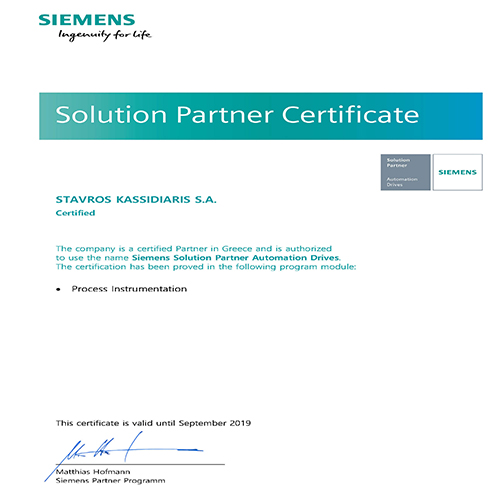 Stavros Kassidiaris SA" further enhances its long-term collaboration with SIEMENS in the field of measurement and automation, with its integration into the world-wide family of certified SIEMENS SOLUTION PARTNERS.
With this new strong cooperation with SIEMENS, "Stavros Kassidiaris SA" offers even better solutions to its customers, by improving even more its products and services.
The company's staff receives continuously the necessary training through workshops conducted under the aegis of Siemens, in order to monitor and fully respond to new technological developments by providing certified know-how of products and solutions.
Stavros Kassidiaris S.A. is constantly evolving aiming to deliver high quality products and services.