---
STAVROS KASSIDIARIS S.A. is pleased to announce its participation in this year's Electrical Equipment and Lighting Exhibition, ENERGIA.TEC 2022!
Mr. Stratos Karounias, General Manager of the company STAVROS KASIDIARIS S.A., on the occasion of the company's participation in the exhibition, gave an interview on the TPRESS EXPOS show, on the TPRESS WEB TV channel.
The company – a pioneer in the field of Automation and Electromechanical Equipment will be at booth C12 from October 21 to 23, at the M.E.C. Paianias.
The company exclusively represents more than 50 international manufacturers of electromechanical equipment and electrical industry professionals can find material from the following companies at our stand:
HYUNDAI ELECTRIC: electrical equipment
FUJI ELECTRIC: PID controllers, pressure transmitters, gas analyzers, recording instruments and paperless recorders
CIRCUTOR: digital and analog instruments
SELCO: generator protection devices and automatic load management systems
DANFOSS: pressure switches, thermostats, inverters
RECOM: hazardous gas measuring instruments
SMC: air command automation
SELECTRON (company of the C&A group): Manufactures pressure transmitters, pressure and temperature calibrators, level transmitters, electric thermometers, etc.
DYNAMIN: anti-explosive equipment
TYCO: fire detection systems
FEMA: signal converters, (4-20 mA) (0-10v) etc.
BESTA: electric & pneumatic floats
U.W.T: electronic level meters
IMIT: air conditioning thermostats
PRYSMIAN: Power cables & signal transmission
Mr. Stratos Karounias, General Manager of the company C&A STAVROS KASIDIARIS S.A., on the occasion of the company's participation in the exhibition, in the interview he gave referred to the company's 45-year course in its continuous evolution, in the development of new products according to its new needs purchase. Watch the interview on the TPRESS EXPOS show, on the TPRESS WEB TV channel at this link: https://www.youtube.com/watch?v=4aUdzyZPYxs
Photos and videos follow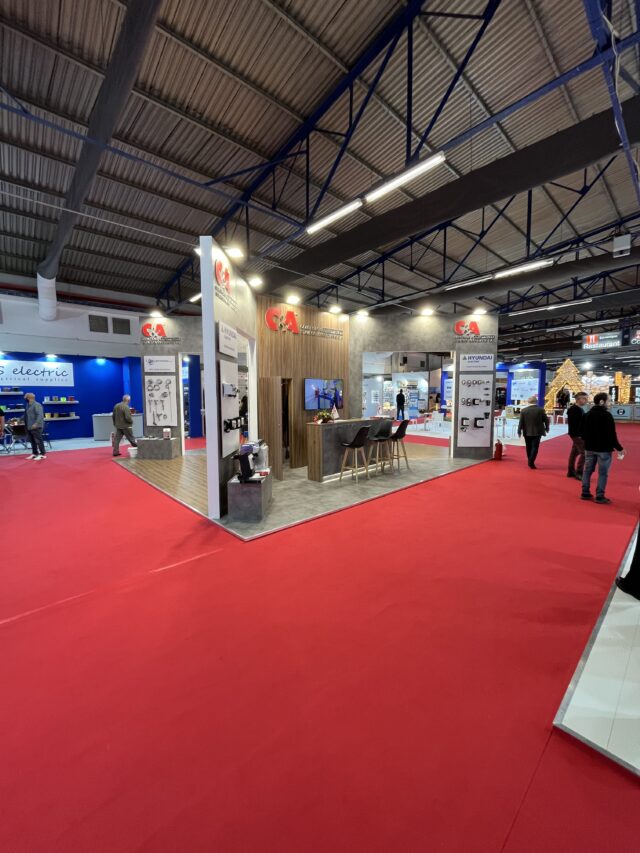 See the video:
---